M

otorcycle

O

perator

S

afety

T

raining


New England's Premier Rider Training School Since 2002
1-800-503-MOST (6678)
Recognized training provider for residents of New Hampshire, Massachusetts, Vermont, and Maine.
​
If you're looking for classes in Chelsea, Maine, please click here.
We started this company to provide more opportunities for people to get into a motorcycle training course. All of our instructors are very experienced riders and certified to teach by the Motorcycle Safety Foundation. We task our instructors to treat all of our customers as they would want a member of their family treated if they were taking the course.
Our goal is to provide a welcome, organized, professional and friendly environment for people to obtain motorcycle safety training. We strive to help meet the individual needs of our students and make this training both safe and fun.
John - Founder and President of MOST from 2003 - 2013. His passion for motorcycles and motorcycle safety has driven him to make MOST the premiere motorcycle training school for 2 and 3 wheel motorcycles. His vision and attention to customer service is what drives us to "treat every student how we would want a member of our family treated."
Wayne - President of MOST. Started teaching in 2004. He's also 3-Wheeled and IME Certified. Wayne enjoys taking rides and enjoying all of what New Hampshire has to offer.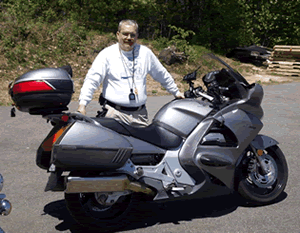 Paul - Started teaching in 1996 and joined the original MOST crew in 2003. He's also a Rider Coach Trainer and has taught many training courses for MOST. Paul is an avid gizmo guy with many technical additions to his bike.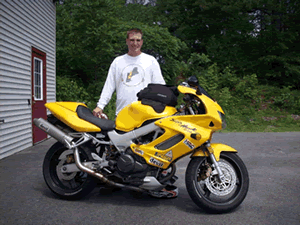 Greg - Started teaching in 2006 and he specializes in our private lessons. Greg has over 50,000 miles on his Honda and maintains it himself. He is also our private lesson specialist.
Ray - Ray is an avid rider, who has been certified motorcycle and 3-wheel instructor since 2018. He enjoys long rides along the beach, lobster rolls, and a good coffee. He can be found working on or detailing his bikes when he isn't actively riding them.
Zach - Completed the instructor certification course in July 2012, and has already completed teaching several courses. He's our youngest addition and one of our second generation MOST instructors.
Mark - One of the "Old Guard" instructors.